Find a way to serve….
"Amazing things begin to happen when we do what we can where we are. Each of us must find a way to serve. I try wherever possible to avoid using the word must when I am writing, but I use it emphatically here. Albert Schweitzer, the French medical missionary and Nobel Peace Prize recipient of 1953, expressed the same idea: "I am certain of one thing. The only ones among us who will ever be truly happy are those of us who have sought and found a way to serve."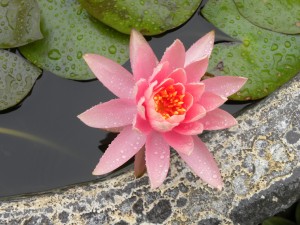 The greatest shift in most of our lives will take place when we decide to make ourselves radically available to serve. The moment that the internal dialogue moves from the question "What's in it for me?" to the question "How can I serve?" we begin to rapidly move in the direction of discovering our mission in life. Until this shift takes place, it is impossible to embrace our mission, and so the universe will almost certainly keep it hidden from us."
~ Matthew Kelly from Perfectly Yourself
Posted by
| Paul Reynolds
Paul has been a yoga teacher on the Island of Kauai for many years and is the facilitator of the weekly Living the Question Blog - a repository of wisdom and inspiration. Paul also produces and hosts
Le Guru is You Radio Show
, showcasing everyday gurus.