Who are we?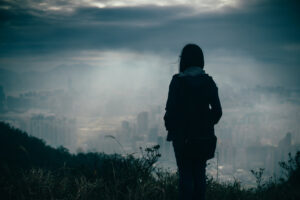 At times like this I rely on my own realization that none of us really knows who we are, that this is the nature of our being, that if we have a true self at all, it somehow lies in the heart of the unknowing-ness that opens up when we inquire deeply into our experience, and that if we can hang out on the edge of this unknown, we may discover how to let ourselves be, without having to be something.
—John Welwood
Posted by
| Paul Reynolds
Paul has been a yoga teacher on the Island of Kauai for many years and is the facilitator of the weekly Living the Question Blog - a repository of wisdom and inspiration. Paul also produces and hosts
Le Guru is You Radio Show
, showcasing everyday gurus.