A Cherokee Grandfather's Story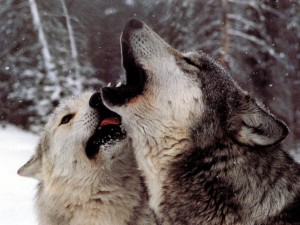 An old Cherokee Indian was teaching his grandchildren about life.
He said to them,
"A fight is going on inside me.  it is a terrible fight, and it is between two wolves.
One wolf represents fear,anger,envy, sorrow, regret, greed, arrogance, self-pity,guilt,resentment, inferiority, lies, false pride , superiority, ego and unfaithfulness.
The other wolf stands for joy, peace, love, hope, sharing, serenity, humility, kindness, forgiveness, benevolence, friendship, empathy, generosity, truth, compassion, and faithfulness.
The same fight is going on inside you and inside every other person too."
They thought about it for a minute, then one child asked his grandfather,  "Which wolf will win, grandfather?"
The old Cherokee replied simply,
"The one you feed."
Posted by
| Paul Reynolds
Paul has been a yoga teacher on the Island of Kauai for many years and is the facilitator of the weekly Living the Question Blog - a repository of wisdom and inspiration. Paul also produces and hosts
Le Guru is You Radio Show
, showcasing everyday gurus.