Acknowledge your Demons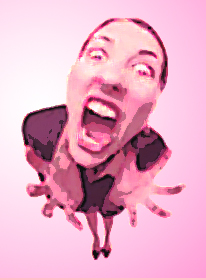 You have to recognize the demons or else they'll annoy you like mosquitoes, But if you acknowledge their existence, if you say, "All right, here's a cookie, go sit in the corner." then you can go about your work and you don't have to go into depression about it.
—James Broughton
-thank you to Robert Brezny for this find

Posted by
| Paul Reynolds
Paul has been a yoga teacher on the Island of Kauai for many years and is the facilitator of the weekly Living the Question Blog - a repository of wisdom and inspiration. Paul also produces and hosts
Le Guru is You Radio Show
, showcasing everyday gurus.