All about feeling good…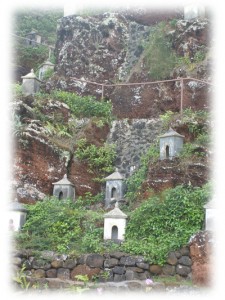 Find thoughts that feel good, because it is inevitable that you are going to always be moving toward something. So why not be moving toward something that is pleasing? You can't cease to vibrate, and Law of Attraction will not stop responding to the vibration that you are offering. So, expansion is inevitable. You provide it, whether you know you do, or not. The only question is, what is the standard of joy that you are demanding for yourself? From your Nonphysical perspective, it's a high, high standard.

You can say things like, "As I look at successful people, and by that I mean rich people, yes, and I mean happy people, and sometimes they're rich and happy." But when I'm talking about the successful ones, what I really mean is the really happy people. People that are really joyful, that want to get up every day, that are eager to get into their day. Almost without exception, they had a pretty rough beginning, which turned them into a powerful rebel initially. And then they found a way to relax into their natural birthright of Well-being.

Being happy is the cornerstone of all that you are! Nothing is more important than that you feel good! And you have absolute and utter control about that because you can choose the thought that makes you worry or the thought that makes you happy; the things that thrill you, or the things that worry you. You have the choice in every moment.


—Abraham
Much Thanks to Lina Ji for sending these our way
Posted by
| Paul Reynolds
Paul has been a yoga teacher on the Island of Kauai for many years and is the facilitator of the weekly Living the Question Blog - a repository of wisdom and inspiration. Paul also produces and hosts
Le Guru is You Radio Show
, showcasing everyday gurus.