Are You Done…?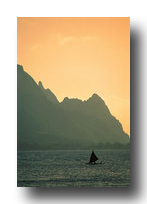 Sometimes when you think you are done, it's just the edge of the beginning.  Probably that's why we decide we're done.  It's getting too scary  We are touching down onto something real.  It is beyond the point when you think you are done that often something strong comes out.
—Natalie Goldberg
Posted by
| Paul Reynolds
Paul has been a yoga teacher on the Island of Kauai for many years and is the facilitator of the weekly Living the Question Blog - a repository of wisdom and inspiration. Paul also produces and hosts
Le Guru is You Radio Show
, showcasing everyday gurus.