The Trolls in the Tree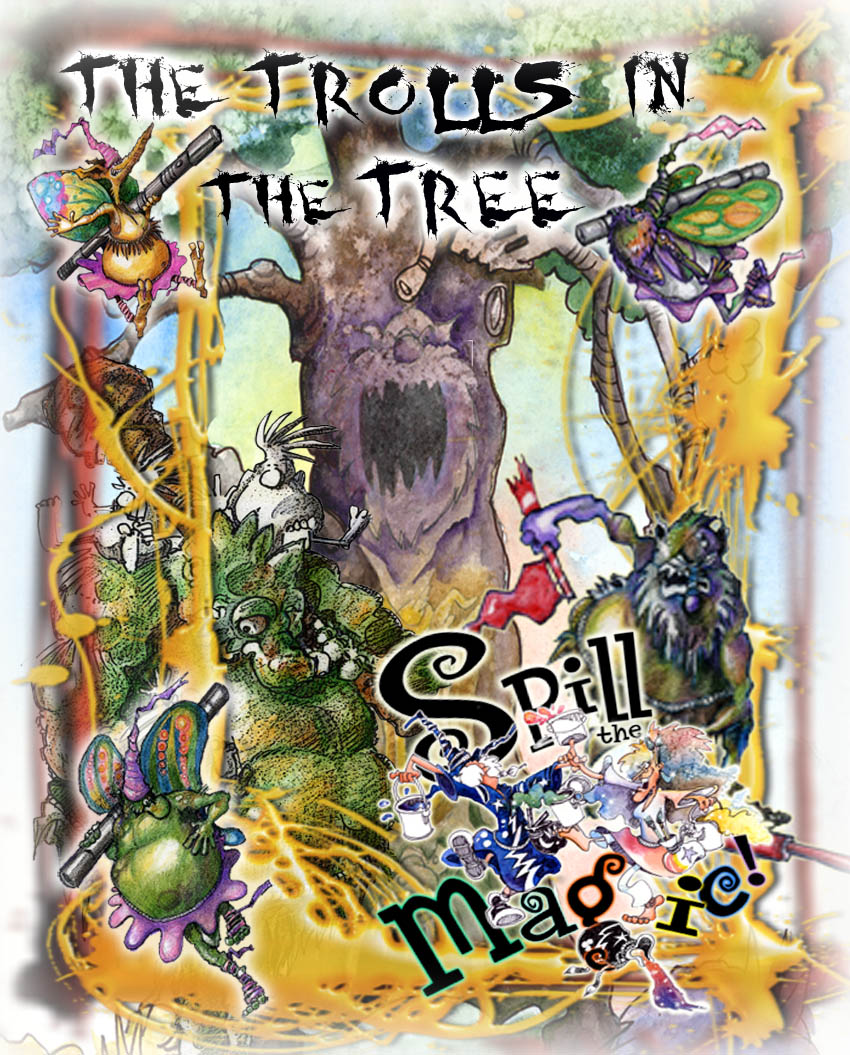 After the Witch and the Wizard realize that each bucket of color contains a story that wants to be told they tip one over.
Three of the orneriest trolls emerge and complain of their woes and misfortune.  Being disliked by everyone and everything just isn't very fun. They come to the conclusion that they don't want to be trolls anymore. But how are they to do that?
The Witch sends her special magic to them in the form of three troll-fairies and they set off on a journey to get rid of their darkness. With the urging of their fairy guides, the trolls embark on a mission to redefine their less-than-likable personalities.
They come face to face with a  very old tree.
The tree emanates an incredible glow but is dying, It has no substance to root to the life giving earth. It blames everyone and everything for it's condition and tries to wall itself off from the rest of the forest and the world in general.  The trolls realize this is the chance they've been searching for and with the encouragement of the troll-fairies and the Wizard and the Witch, the trolls and the tree create a interesting symbiosis.
The meeting of the two energies is a dance between shadow and light, between reaction bordering on aggression and a defensiveness bordering on isolation.
Both the trolls and the tree finally realize this and their willingness to let go and help the other turns out to benefit both.
The guide at the finish of the story gives instructions on how to use light and dark values to give volume to the shapes in a drawing.
The Trolls in the Tree by CW2 – Paul Reynolds (the Cartoon Wizard) and Theodocia 'Teddy' Swecker (the Color Witch)

Click on the image below to shop all things "Splendiforous"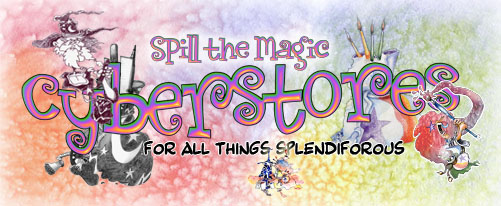 Check out Paul's other Books…