Certainty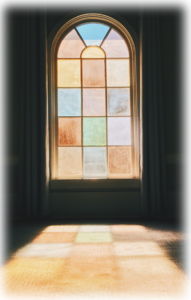 Certainty undermines one's power and turns happiness
into a long shot.
Certainty confines.
Dears, there is nothing in your life that will not
change-especially all your ideas of God.
Look what insanity of righteous knowledge can do:
crusade and maim thousands
in wanting to convert that which
is already gold
into gold.
Certainty can become an illness
that creates hate and
greed.
God once said to Tuka,
"Even I am ever changing-
I am ever beyond
Myself,
what I have have once put my seal upon,
may no longer be
the greatest
Truth."
—–Tukaram
Posted by
| Paul Reynolds
Paul has been a yoga teacher on the Island of Kauai for many years and is the facilitator of the weekly Living the Question Blog - a repository of wisdom and inspiration. Paul also produces and hosts
Le Guru is You Radio Show
, showcasing everyday gurus.