False Certainty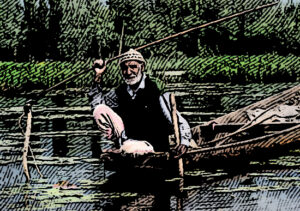 It's easier to see problems in someone other than yourself. We all know people who knock on your door with their beliefs. They are very certain. They are living in their certainties, but when we look outside our own belief systems and worldviews, and look at some that differ, it starts opening our minds. The wise person starts asking, "How does this apply to me?"  Where do I have something similar that I'm stuck in and not aware of? I had a wise teacher who pointed out that "not knowing" is one of the highest states of consciousness. What we need is to free ourselves from the limitations of knowledge. This does not mean getting rid of knowledge—knowledge is extremely necessary of course, but rather, we should not be stuck in the known. We need to be open to the unknown. The unknown can be terrifying, but if we don't stay open to the unknown, our terror is still there—it's just hidden. We could say that the demons of fear and certainty stand guard at the door of self-knowledge.
Posted by
| Paul Reynolds
Paul has been a yoga teacher on the Island of Kauai for many years and is the facilitator of the weekly Living the Question Blog - a repository of wisdom and inspiration. Paul also produces and hosts
Le Guru is You Radio Show
, showcasing everyday gurus.