Coming to the conclusion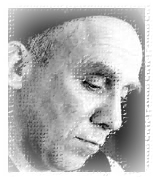 Finally I am coming to the conclusion
that my highest ambition is to be what I already am.
That I will never fulfill my obligation
to surpass myself
unless I first accept myself.
and if I accept myself fully, in the right way,
I will have already have surpassed myself.
— Thomas Merton
Posted by
| Paul Reynolds
Paul has been a yoga teacher on the Island of Kauai for many years and is the facilitator of the weekly Living the Question Blog - a repository of wisdom and inspiration. Paul also produces and hosts
Le Guru is You Radio Show
, showcasing everyday gurus.