Home
Read at Kalaheo and Anara practices 1/24/2013
….I decided that the best advice I could give you would
be this passage by the English writer G. K. Chesterton:
"Of all modern notions, the worst is this: that domesticity is dull. Inside the home, they
say, is dead decorum and routine; outside is adventure and variety. But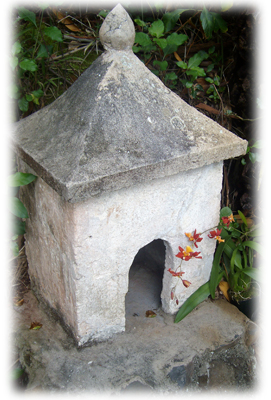 the truth is that the home is the only place of liberty, the only spot onearth where a person can alter arrangements suddenly, make an experiment or indulge in a whim. The home is not the one tame place in a world of adventure; it is the one wild place in a world of set rules and set tasks"
Posted by
| Paul Reynolds
Paul has been a yoga teacher on the Island of Kauai for many years and is the facilitator of the weekly Living the Question Blog - a repository of wisdom and inspiration. Paul also produces and hosts
Le Guru is You Radio Show
, showcasing everyday gurus.