I am because you are
Sawubona*
*Although [this Zulu greeting is] usually translated as "I see you" (and made famous by the N'avi in the film Avatar), Sawubona literally means "we see you," and the correct response is Yabo sawubona, "Yes, we see you too."
"It's not a single 'I' person," says Orland Bishop.  In African culture a person is thought to be connected to all living things and the whole of Consciousness, past and present, and so relating is never thought to be a solitary act.  The notional plural is also important because, as Bishop puts it, "seeing is a dialogue," an act of bearing witness and an obligation to participate.  You bear witness to something that includes your own presence and that of the other.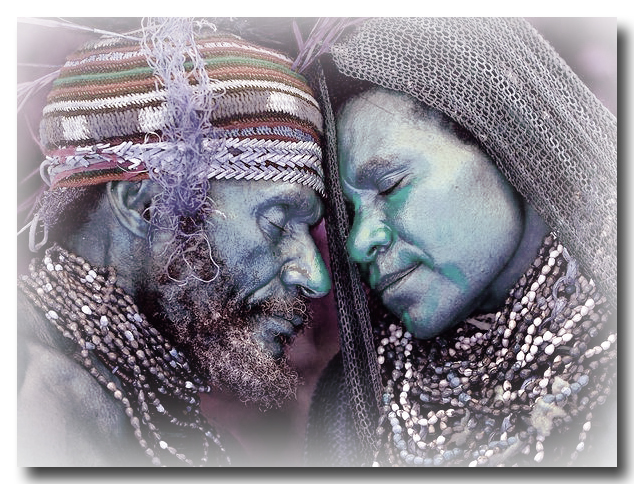 Ubuntu*
[T]he African concept, which in its literal meaning,"I am because you are," suggests that as co-creators of each other, both observer and observed, we have a commitment to provide to the other what is needed at that moment, whether food, water, or the deepest level of support.
—  From. The Bond, by Lynne McTaggart,
Thank you t0 our friend Annie Morrrisey for these
Posted by
| Paul Reynolds
Paul has been a yoga teacher on the Island of Kauai for many years and is the facilitator of the weekly Living the Question Blog - a repository of wisdom and inspiration. Paul also produces and hosts
Le Guru is You Radio Show
, showcasing everyday gurus.