Inside This Clay Jug….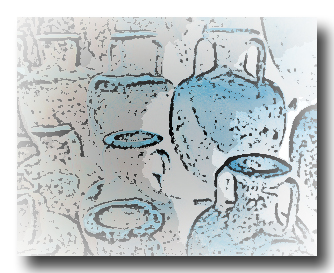 Inside this clay jug there are canyons and pine mountains, and the maker of canyons and pine
mountains!
All seven oceans are inside, and hundreds and millions
of stars.
The acid that tests gold is there, and the one who
judges jewels.
And the music from the strings no one touches, and
the source of all water.
If you want the truth, I will tell you the truth:
Friend, listen, the Holy One who I love is inside.
—Kabir
Posted by
| Paul Reynolds
Paul has been a yoga teacher on the Island of Kauai for many years and is the facilitator of the weekly Living the Question Blog - a repository of wisdom and inspiration. Paul also produces and hosts
Le Guru is You Radio Show
, showcasing everyday gurus.