Le Guru is You! Radio Episode 72 – Return of Guru Richard
Guru Richard returns and once again invites us all into an adventure that begins on his beloved 'Asha' (the sleeping giant of Kauai). The learning is varied as he explains how the 'HA' (heart attack) exposed his 'cockroach-ness' until he experienced the 'hardwire of surrender' that ushered him to a grander perceiving of who he truly is.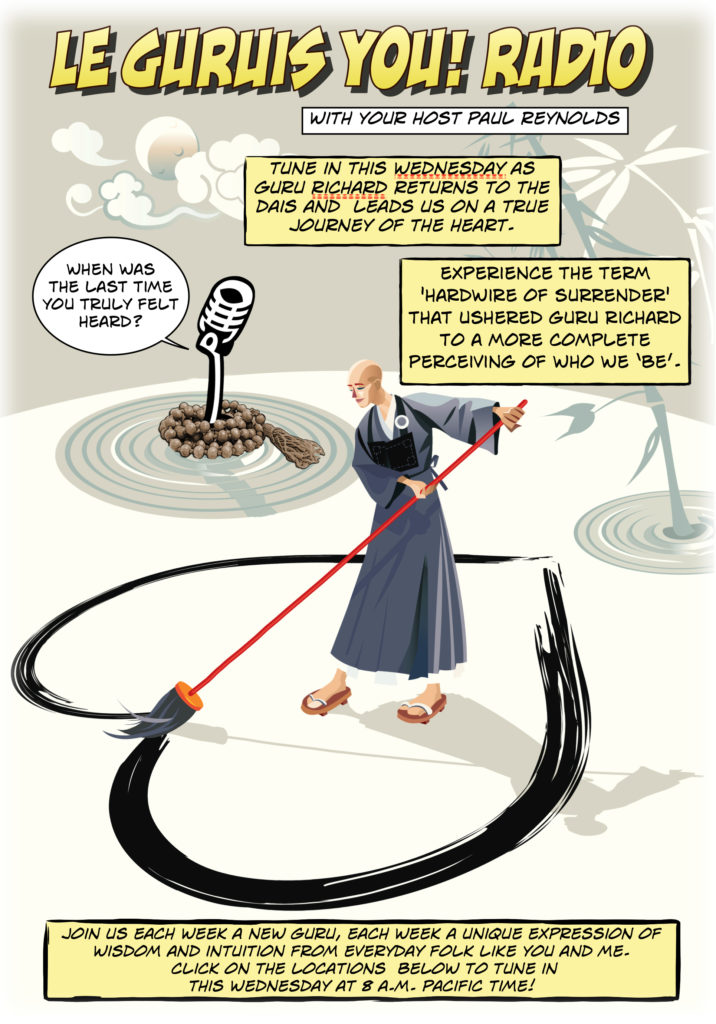 You can also enjoy the program on the following:
iTunes
Google Music Play
Le Guru is You Website
Le Guru is You Show Archives
Sound Cloud
Every week a new guru, every week a new inspiration in the everyday!
It's time for you to take on your role as Guru!
Call us today and set up an interview!
Posted by
| Paul Reynolds
Paul has been a yoga teacher on the Island of Kauai for many years and is the facilitator of the weekly Living the Question Blog - a repository of wisdom and inspiration. Paul also produces and hosts
Le Guru is You Radio Show
, showcasing everyday gurus.