Looking Out
A wind is blowing.
Not from North, East, South or West,
Nor from above or below,
But from the other way.
There must be a window open,
In the place I can't see.
I'm just this hole,
Where a light shines in;
From some unknown source.
This brightness from another place;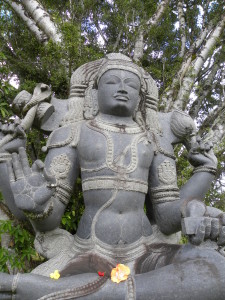 Unknown, unborn, not this, not that.
I'm a doorway between two worlds.
One visible, the other invisible.
I know that I am.
But what, is a mystery.
No one can see me.
They can only see where I've been,
When a candle is snuffed out,
Where does the light go?
When the music stops,
Where do the notes go?
If the world vanishes without a trace,
Did it ever exist?
Who can answer these questions?
And what good are the answers
After the questions disappear?
Beware!
Some questions are dangerous,
Volatile, explosive,
Leaving huge cracks,
Where the known leaks,
Into the unknown.
Then, it's too late.
The pieces can never be put back.
No more answers!
Take them away!!
May I please have a little room?
Just a tiny space…
Full with possibility.
Clear and unobstructed,
Like a cloudless sky.
Then an ancient, familiar air informs me,
"Ah…This is enough."
Again and again,
I come back
To this fresh actuality
All we ever know is the ignorance
Of our imagination;
Eventually, that veil becomes worn,
Revealing the unknown,
The unspoken,
The unimagined.
How can we know anything,
When this instrument of knowing
Is lit by the light of Truth itself?
When the known is only a dream of the mind,
A brief shower of sparks?
In time, the mind dies away.
And out of the rotting flesh
Of countless words and concepts
Something beautiful emerges;
Totally unexpected,
A child's perception.
So simple and obvious,
To choose happiness
And never look back.
Oh God! Will I remember in the morning?
A flock of birds explode into the air,
Like a clap of thunder.
Where do the birds end?
And the sky begin?
Are we not all birds in a vast sky?
Unable to comprehend
The immensity of our own freedom?
Posted by
| Paul Reynolds
Paul has been a yoga teacher on the Island of Kauai for many years and is the facilitator of the weekly Living the Question Blog - a repository of wisdom and inspiration. Paul also produces and hosts
Le Guru is You Radio Show
, showcasing everyday gurus.