Mahalos!! Dear Friends
Words are very inadequate conveyors of feeling, energy,  poets probably being the exemplars in that arena.
Trying to find a word(s)  to express a deep gratitude  for all of the goodwill, support, infinite love (and I could go on here forever)  is a task I will have to take on for probably the rest of my experience here on the 'ol earth plane.  I have been able to thank in person many, but those that couldn't make it out to the  fund raising festivities on Sunday I want to extend that wordless energy of unbounded gratitude and love for your cards, love and support  that has helped me through this process  and continues to lift up  this  'ol yogi — BIG TIME!
Rest assured these expressions can't help but be returned and magnified, and  payed forward all in perfect time and place.
I pat myself on the back time and time again for 'choosing ' to be associated with "a host" of angels which is what each one of you are.  Angels, divine expressions of unlimited possibility, light,laughter and love.
With Unbounded Love
Paul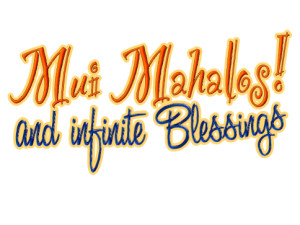 Posted by
| Paul Reynolds
Paul has been a yoga teacher on the Island of Kauai for many years and is the facilitator of the weekly Living the Question Blog - a repository of wisdom and inspiration. Paul also produces and hosts
Le Guru is You Radio Show
, showcasing everyday gurus.