My House Says To Me…
My house says to me.
"Do not leave me, for here dwells your past"
And the road says to me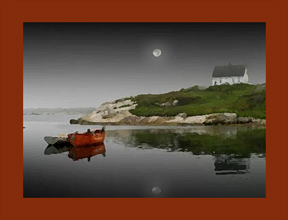 "Come and follow, for I am your future"
And I say to both my house and the road,
"I have no past, nor have I a future,
If I stay here, there is a going in my staying;
And if I go there, is a staying in my going
Only Love and Death change all things"
Grains of Sand upon my shore….
They say to me in their awakening,
"You and the world you live in are but
a grain of sand upon the infinite see."
And I in my dream say to them,
"I am the infinite sea, and all worlds
are but grains of sand upon my shore."
—Kahlil Gibran
Posted by
| Paul Reynolds
Paul has been a yoga teacher on the Island of Kauai for many years and is the facilitator of the weekly Living the Question Blog - a repository of wisdom and inspiration. Paul also produces and hosts
Le Guru is You Radio Show
, showcasing everyday gurus.