My teaching is nonsense…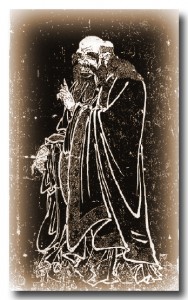 Some say that my teaching is nonsense others call it lofty but impractical.
But to those who have looked inside themselves, this nonsense makes perfect sense.
And to those who put it into practice this loftiness has roots that go deep.
I have just three things to teach: simplicity, patience, compassion.
These three are your greatest treasures.
Simple in actions and in thoughts, you return to the source of being.
Patient with both friend and enemies, you accord with the way things are.
Compassion toward yourself, you reconcile all beings in the world.
—Lao Tzu


Posted by
| Paul Reynolds
Paul has been a yoga teacher on the Island of Kauai for many years and is the facilitator of the weekly Living the Question Blog - a repository of wisdom and inspiration. Paul also produces and hosts
Le Guru is You Radio Show
, showcasing everyday gurus.