No Words…
I read once that the
ancient Egyptians had
fifty words for  sand
& the Eskimos had a hundred words for snow.
I wish I had a thousand words for love, but all
that comes to mind is the way you move against
me while you sleep
& there are no words for that…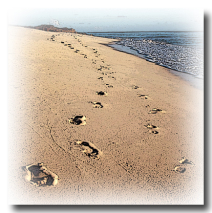 Posted by
| Paul Reynolds
Paul has been a yoga teacher on the Island of Kauai for many years and is the facilitator of the weekly Living the Question Blog - a repository of wisdom and inspiration. Paul also produces and hosts
Le Guru is You Radio Show
, showcasing everyday gurus.