One Body
All human beings
are the members
of one body-
every person is a glint,
shining from a single gem.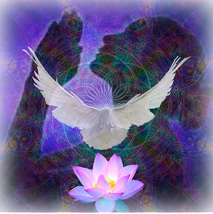 When the world causes pain for one member,
how could the other members
ever rest in peace?
If you lack grief
for another one's sorrow,
why call yourself
a human being?
—Sa'di
Posted by
| Paul Reynolds
Paul has been a yoga teacher on the Island of Kauai for many years and is the facilitator of the weekly Living the Question Blog - a repository of wisdom and inspiration. Paul also produces and hosts
Le Guru is You Radio Show
, showcasing everyday gurus.