One Truth
In all ten directions of the universe,
there is only one truth.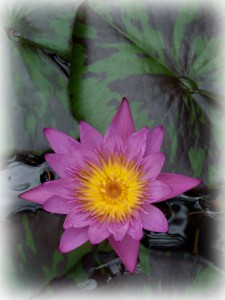 When we see clearly the great teachings are the same.
What can ever be lost?
What can be attained?
If we attain something, it was there from the beginning of time.
If we lose something, it is hiding somewhere near us.
Look: this ball in my pocket:
can you see how priceless it is?
–Ryokan
Posted by
| Paul Reynolds
Paul has been a yoga teacher on the Island of Kauai for many years and is the facilitator of the weekly Living the Question Blog - a repository of wisdom and inspiration. Paul also produces and hosts
Le Guru is You Radio Show
, showcasing everyday gurus.