OUR COLLECTIVE INITIATION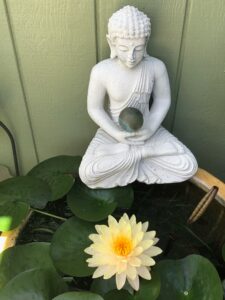 William irwin Thompson writes: "We are experiencing the initiation of the human race into a new level of consciousness, and that is a very terrifying experience. It does no good to turn and run from the terror of our darkness into light; we must sit it out: zazen.
"We must take our counsel from The Tibetan Book of the Dead and realize that these frightening projections of famines, economic disasters, ecological catastrophes, floods, earthquakes, and wars are all only the malevolent aspects of beneficent deities.
"If we sit and observe them, do not identify with them, but remember our Buddha-nature, we will not be dragged down by them into an incarnation of the hell they prefigure. If we run from them, we validate them; we give the projections the very psychic energy they need to overtake us.
"Then, as Jung has pointed out, the situation will happen outside as fate."
—William Irwin Thompson, Evil and World Order
thank you Robert Breszny for this find
Posted by
| Paul Reynolds
Paul has been a yoga teacher on the Island of Kauai for many years and is the facilitator of the weekly Living the Question Blog - a repository of wisdom and inspiration. Paul also produces and hosts
Le Guru is You Radio Show
, showcasing everyday gurus.