Le Guru is You Radio! is at your Service
Aloha and Namaste to all of you that have been so kind in reading my blog entries over the years, and that have attended my hatha yoga classes here on the island of Kauai and on the mainland.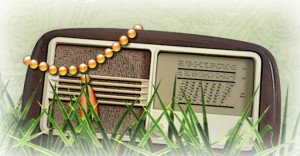 As you may know I have taken a sabbatical from teaching hatha yoga  for the  last year overhauling the electrical system around my ever-expanding heart (a physical and metaphysical expansion to-be-sure)
One of the beautiful 'side effects' as I work through the physical recovery process  has been a surrendering to an ever-present energy that I had taken for granted most of my life.  That energy is an ability to listen.  Hand in hand came the  discovery that one of the aspects that connect us all is our desire to be heard.
A path was revealed and I was reconnected with one of my teachers of some 20+years ago  that I credit as a guidepost in furthering my conscious path of self discovery/evolution.  Alan Cohen, inspiring author  (The Dragon Doesn't Live Here Anymore) had opened a course of study to this discipline/art form  called "Life Coaching" under the auspices of the Foundation for Holistic Life Coaching.    My path had gone full circle and I was working/playing with a beloved teacher once again learning more about this art form of listening.
'Life Coaching' takes on many forms, styles  and structures, but at  the core of all of them is this ability to listen.  So along with a 30 year corporate stint of listening to others, a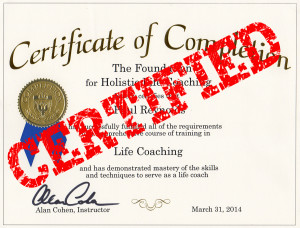 background in teaching hatha yoga which is again a form of listening not only to my body as well as others, stir in the the theme-ology I have expressed over the years of "Le Guru is You" and  LGIY (Le Guru is You Radio) was born.
It has kindled a desire to reach out and find/discover/celebrate/honor each person's story.  Whomever that might be, their story is unique and a spark of genius from the infinite.
There probably hasn't been a time in all of our lives that we have latched on to the "I'm not worthy story".  "Who would want to listen to what I have to say when I haven't written a best seller, earned a six figure income, been interviewed by Oprah walked on water, or spent countless years in a cave in the Himalayas, meditating on the meaning of life?"
Le Guru is You Radio chooses not to focus in on those aspects that for so long we have been measured, but by those qualities that we have been born with and created along the way that help us to dance through this complex, puzzling, and sometimes overwhelming  reality we find ourselves inhabiting.
Le Guru is You Radio knows you have questions, and that you also have the answers.   You have 'problems' and you also hold their solutions.  You have joys and wonderment that you wish to share with the world. This is all optimally accessed  by telling your story and having someone dedicated to listening to you (that'd be me, your host Paul Reynolds)
Le Guru is You Radio invites you to come and tell your story. Celebrate the joys in your life story as well as struggles and inspire others as well
Here is just a snippet of a piece of a recent round of interviews with everyday folk.
Posted by
| Paul Reynolds
Paul has been a yoga teacher on the Island of Kauai for many years and is the facilitator of the weekly Living the Question Blog - a repository of wisdom and inspiration. Paul also produces and hosts
Le Guru is You Radio Show
, showcasing everyday gurus.