Selling Yoga
A rather intellectual look at the evolution of yoga to the current day.  Very interesting for for those yogis (and we all are yogis in my mind) that want to look at the perspectives on this "thing", the expression  called – Yoga.
Andrea Jain – author of Selling Yoga: From counterculture to Pop Culture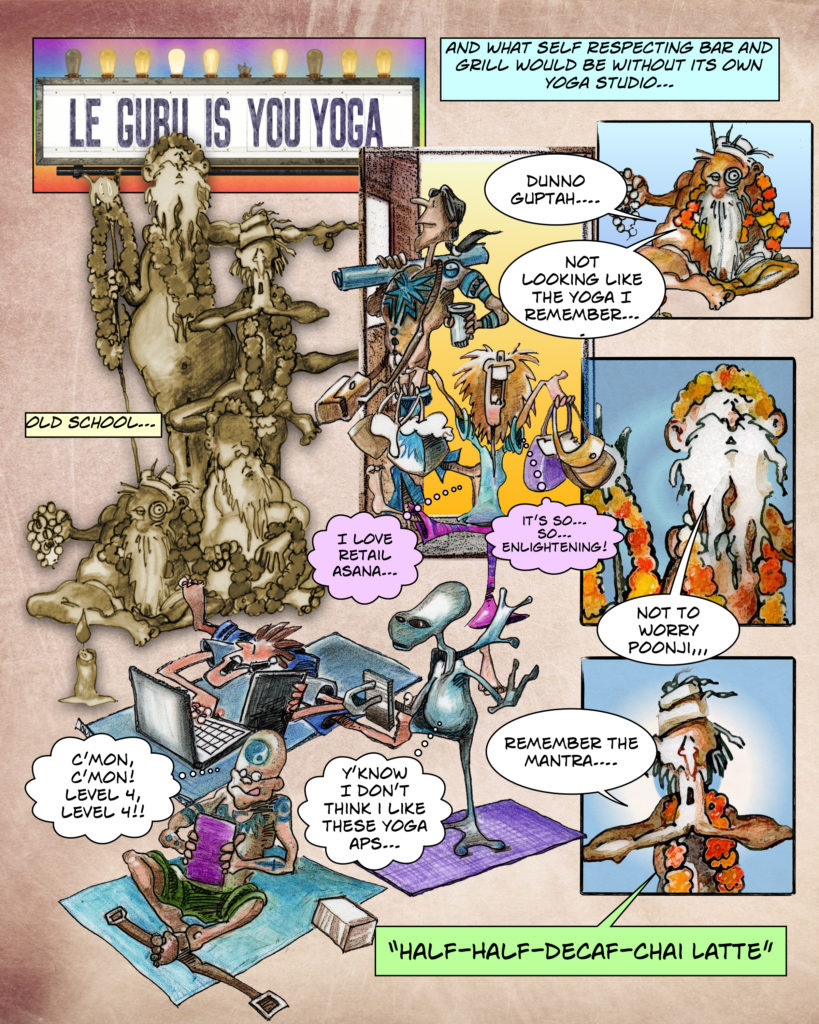 Illustration by Paul Reynolds
Posted by
| Paul Reynolds
Paul has been a yoga teacher on the Island of Kauai for many years and is the facilitator of the weekly Living the Question Blog - a repository of wisdom and inspiration. Paul also produces and hosts
Le Guru is You Radio Show
, showcasing everyday gurus.