The Edge of who we are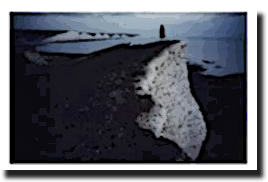 Through the disciplined precision of our efforts, we'll come again and again to our edge-the difficult places beyond which we've previously been unable to move.  Through the willingness to soften and surrender to what is, we learn that we can gradually move beyond that edge.  It is only through this interplay of hard and soft, of effort and letting be, of will and willingness, that we learn to our amazement that we can emerge from the lifelong tunnel of fear that constitutes our substitute life into the nitty-gritty reality of our genuine one.
Eventually, we all need to be willing go face the deepest, darkest beliefs we have about ourselves.  Only in this way can we come to know that they are only beliefs, and not the truth about who we are.

—Ezra Bayda
Posted by
| Paul Reynolds
Paul has been a yoga teacher on the Island of Kauai for many years and is the facilitator of the weekly Living the Question Blog - a repository of wisdom and inspiration. Paul also produces and hosts
Le Guru is You Radio Show
, showcasing everyday gurus.