The Seed Cracked Open
It used to be
That when I would wake in the morning
I could with confidence say,
"What am 'I' going to
Do?"
That was before the seed
Cracked open.
Now Hafiz is certain:
There are two of us housed
In this body,
Doing the shopping together in the market and
Tickling each other
While fixing the evening's food.
Now when I awake
All the internal instruments play the same music:
"God, what love-mischief can 'We' do
For the world
Today?"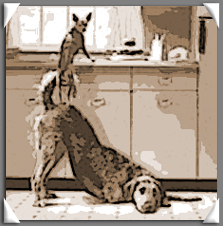 —Hafiz
Posted by
| Paul Reynolds
Paul has been a yoga teacher on the Island of Kauai for many years and is the facilitator of the weekly Living the Question Blog - a repository of wisdom and inspiration. Paul also produces and hosts
Le Guru is You Radio Show
, showcasing everyday gurus.