What is a taste of Chaos Soup?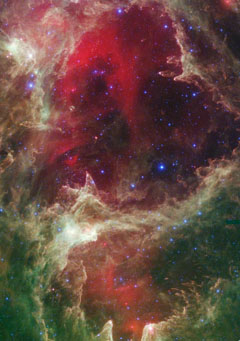 There is this 'soup'
Of Divine Chaos that is being stirred constantly.
Perhaps the spoon
An energy called Choice
The main condiment called Destiny.
In this moment as I dip my spoon to take a taste
I don't know 'exactly'
Where I'm dipping,
But there is this certainty
That this broth was prepared
lovingly, and unerringly
I am grateful, excited for the 'taste'
I am about to receive.
Flavors I remember,
Bring a sense of peace and calm,
While others that I seem to be exposed to for he first time
Bring the "Wow!"
My taste buds and I
Savor this moment,
There will not be another like it…
Sometimes I greedily plunge the spoon in,
Sometimes times I am more timid
Even afraid
As thoughts of "will I like it?"
Get in the way of the experience.
The taste is bitter at first
It's warmth courses through me
As I close my eyes
An acquired taste
Called wisdom
Guides me in a widening
Circle of acceptance and compassion.
I bow to the chef
Of this incredible recipe
Bon Apetite!
Paul Reynolds
Posted by
| Paul Reynolds
Paul has been a yoga teacher on the Island of Kauai for many years and is the facilitator of the weekly Living the Question Blog - a repository of wisdom and inspiration. Paul also produces and hosts
Le Guru is You Radio Show
, showcasing everyday gurus.