Velveteen learning…..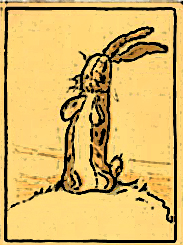 "Generally, by the time you are Real, most of your hair has been loved off, and your eyes drop out and you get loose in the joints and very shabby. But these things don't matter at all, because once you are Real you can't be ugly…..
Weeks passed, and the little Rabbit grew very old and shabby, but the Boy loved him just as much. He loved him so hard that he loved all his whiskers off, and the pink lining to his ears turned grey, and his brown spots faded. He even began to lose his shape, and he scarcely looked like a rabbit any more, except to the Boy. To him he was always beautiful, and that was all that the little Rabbit cared about.
"Real isn't how you are made. It's a thing that happens to you. Sometimes it hurts, but when you are Real you don't mind being hurt. It doesn't happen all at once. You become….."
—–Margery Williams – the Velveteen Rabbit

Posted by
| Paul Reynolds
Paul has been a yoga teacher on the Island of Kauai for many years and is the facilitator of the weekly Living the Question Blog - a repository of wisdom and inspiration. Paul also produces and hosts
Le Guru is You Radio Show
, showcasing everyday gurus.