Wisdom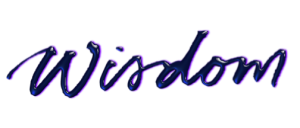 Wisdom wears an indigo jacket. She takes long walks in the purple hills at twilight pausing to meditate at an old temple near the crossroads. She was sick as a young child so she learned to be alone with herself at an early age
Wisdom has a quiet mind. She likes to think about the edges where things spill into each other and become their opposites. She knows how to look at things inside and out. Sometimes her eyes go out to the thing she is looking at and sometimes the thing she is looking at enters through her eyes.  Questions of time, depth , and balance interest her. She is not looking for answers.
Posted by
| Paul Reynolds
Paul has been a yoga teacher on the Island of Kauai for many years and is the facilitator of the weekly Living the Question Blog - a repository of wisdom and inspiration. Paul also produces and hosts
Le Guru is You Radio Show
, showcasing everyday gurus.