With You
Consort of clouds, beloved
of the flowers, no boundaries
confine my flight or wanderings.
Slipping through the cracks in
you armor, I am with you, calling
you to come forth and dance with
me in the downpour
My energy spills out of you no
matter what your circumstance or
mood.  Find me in joy or in the
darkness of your worst hours.
welcome me.
Throw your arms wide
and celebrate each time
you find my fragrance in the lilacs.
I am anywhere you focus your
awareness.  Call on me, remembering
that your are  essential to the universe,
your uniqueness no less precious than
the stars.  If you forget, I'll remind you
with a whisper or a dream, or a touch
so soft you'll think a butterfly
just landed on your arm.
—-Danna Faulds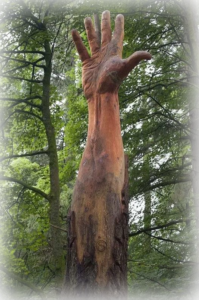 Posted by
| Paul Reynolds
Paul has been a yoga teacher on the Island of Kauai for many years and is the facilitator of the weekly Living the Question Blog - a repository of wisdom and inspiration. Paul also produces and hosts
Le Guru is You Radio Show
, showcasing everyday gurus.