You are an Artist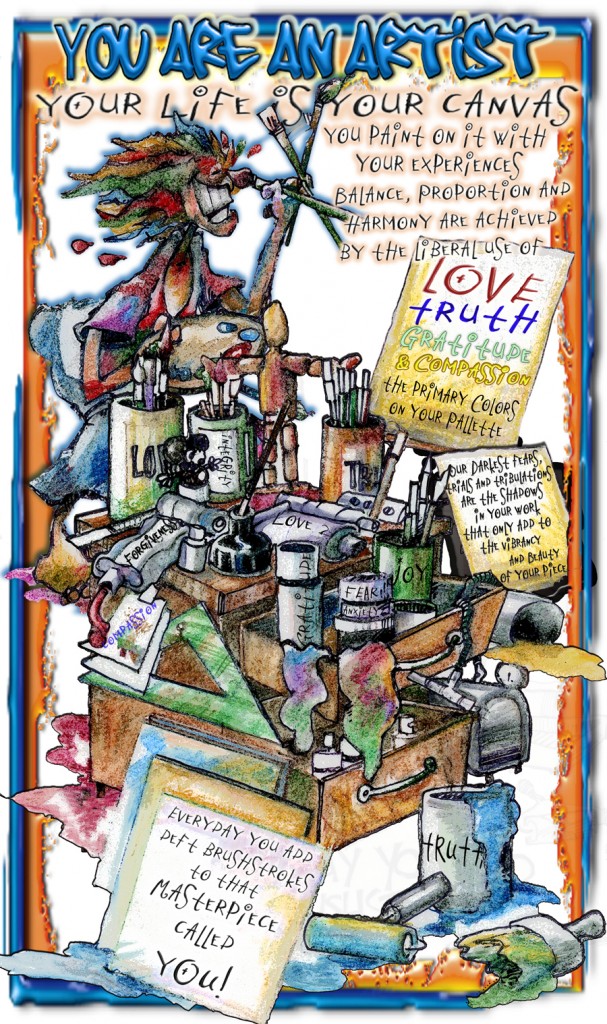 You are an Artist
Your Life is your canvas
You paint on it with your experiences
Balance proportion and harmony are achieved
By the liberal use of
Love,Truth,Gratitude and Compassion
The primary colors on your palette
Your darkest fears
trials and tribulations
are but the Shadows
in your work
That only add to the
Vibrancy and the Beauty
of your piece.
Everyday
You add
Deft Brushstrokes
to that
Masterpiece
Called
You!
–Paul Reynolds
(Click here or on the image above if you'd like to purchase as card or poster)
Posted by
| Paul Reynolds
Paul has been a yoga teacher on the Island of Kauai for many years and is the facilitator of the weekly Living the Question Blog - a repository of wisdom and inspiration. Paul also produces and hosts
Le Guru is You Radio Show
, showcasing everyday gurus.