Your purpose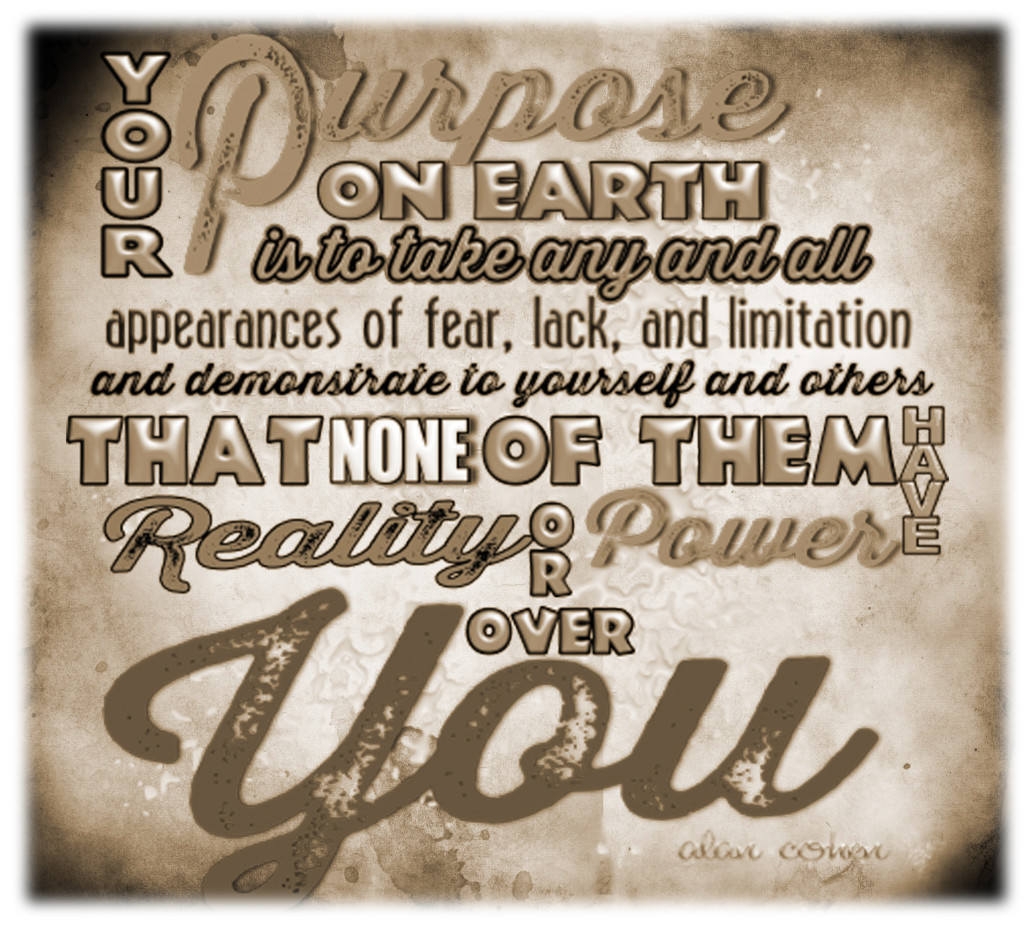 Your purpose on earth is to take any and all appearances of fear, lack,
and limitation, and demonstrate to yourself and others that
none of them have reality or power over you.
—–
Seek life. Feel life. Know life.
Live life. Love life. Give life. Be life.
—–
What you condemn you continue.
Focus on where you want to go rather than what you want to get away from.
—–
You are not here to duplicate and replicate. You were born to initiate.
–Alan Cohen
Posted by
| Paul Reynolds
Paul has been a yoga teacher on the Island of Kauai for many years and is the facilitator of the weekly Living the Question Blog - a repository of wisdom and inspiration. Paul also produces and hosts
Le Guru is You Radio Show
, showcasing everyday gurus.