You're It!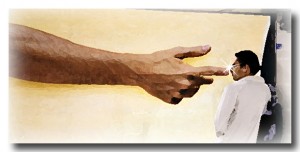 God
Disguised
As a myriad things and
Playing a game of tag
Has kissed you and said,
"You're it! —
I mean you're REALLY IT!"
Now
It does not matter
What you believe or feel
For something wonderful
Major-league Wonderful
Is someday going
To
Happen.
—— Hafiz

Posted by
| Paul Reynolds
Paul has been a yoga teacher on the Island of Kauai for many years and is the facilitator of the weekly Living the Question Blog - a repository of wisdom and inspiration. Paul also produces and hosts
Le Guru is You Radio Show
, showcasing everyday gurus.