CORRECTION
Last night I dreamt
that I had a beehive
here inside my heart.
And the golden bees
— were making white combs
and sweet honey
from all my old failures.
—Antonio Machado, translated by Robert Bly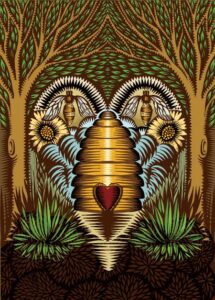 Posted by
| Paul Reynolds
Paul has been a yoga teacher on the Island of Kauai for many years and is the facilitator of the weekly Living the Question Blog - a repository of wisdom and inspiration. Paul also produces and hosts
Le Guru is You Radio Show
, showcasing everyday gurus.