Fighting Chance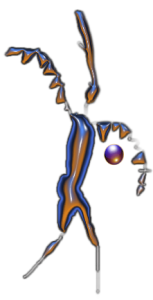 What do I get for this? I said &
the angel gave me a
catalog filled with
toasters & clock radios
& a basketball signed
by Michael Jordan &
I said, But this is
just stuff & the angel
smiled & swallowed
me in her arms.
I'm so glad you
said that, she
whispered to me.
I knew you still
had a chance.
Posted by
| Paul Reynolds
Paul has been a yoga teacher on the Island of Kauai for many years and is the facilitator of the weekly Living the Question Blog - a repository of wisdom and inspiration. Paul also produces and hosts
Le Guru is You Radio Show
, showcasing everyday gurus.