Gift From The Sea
When you love someone, you do not love them all the time, in exactly the same way, from moment to moment. It is an impossibility. It is even a lie to pretend to. And yet this is exactly what most of us demand. We have so little faith in the ebb and flow of life, of love, of relationships.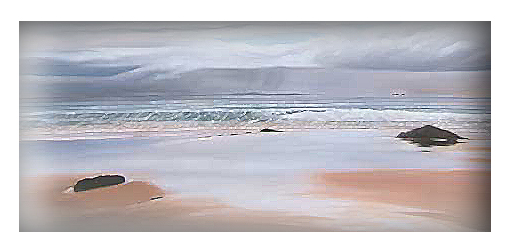 We leap at the flow of the tide and resist in terror its ebb. We are afraid it will never return. We insist on permanency, on duration, on continuity; when the only continuity possible, in life as in love, is in growth, in fluidity-in freedom in the sense that the dancers are free, barely touching as they pass, but partners in the same pattern.
But, once the realization is accepted that, even between the closest human beings, infinite distances continue to exist, a wonderful living side by side can grow up, if they succeed in loving the distance between them which makes it possible for each to see the other whole and against a wide sky!
— Gift From The Sea by Anne Morrow Lindbergh
Posted by
| Paul Reynolds
Paul has been a yoga teacher on the Island of Kauai for many years and is the facilitator of the weekly Living the Question Blog - a repository of wisdom and inspiration. Paul also produces and hosts
Le Guru is You Radio Show
, showcasing everyday gurus.