I have come to recognize it….
I have come to recognize it:  I have remembered myself.  And since the day I remembered myself I have been in a strange situation; I feel compassion for you, and deep down I also giggle at you, because you are not really in trouble.  You don't need compassion, you need hammering!  You need to be hit hard on the head!  Your suffering is bogus.  Ecstasy is your very nature.
You are truth.
You are love.
You are Bliss.
You are freedom.
—————————-
You are not to do anything to be happy
In fact you have done too much to become unhappy
If you want to be unhappy, do too much
If you want to be happy allow things,
allow things to be, rest, relax and be in a letgo,
Letgo is the secret of life.  When you are a in
a letgo many things, millions of things, start happening
they were already happening but
you were never aware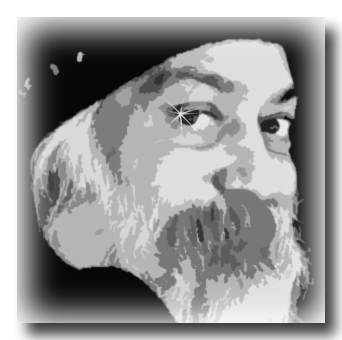 –Osho
Posted by
| Paul Reynolds
Paul has been a yoga teacher on the Island of Kauai for many years and is the facilitator of the weekly Living the Question Blog - a repository of wisdom and inspiration. Paul also produces and hosts
Le Guru is You Radio Show
, showcasing everyday gurus.