Someone asked the Dalai Lama what surprised him most….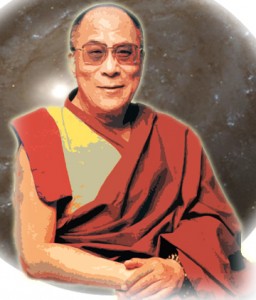 "Man.
Because he  sacrifices his health in order to make money.
Then he sacrifices money to recuperate his health.
And then he is so anxious about the future that he does not enjoy the present;
the result being that he does not live in the present or the future;
he lives as if hes is never going to die,
and then he dies having never really lived."
Posted by
| Paul Reynolds
Paul has been a yoga teacher on the Island of Kauai for many years and is the facilitator of the weekly Living the Question Blog - a repository of wisdom and inspiration. Paul also produces and hosts
Le Guru is You Radio Show
, showcasing everyday gurus.